What is Total Agility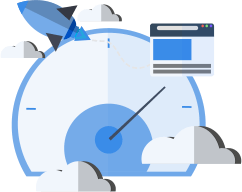 A Smart Process Application Platform
Kofax TotalAgility is a unified software platform that dramatically transforms and simplifies the business critical First Mile™ of business
The First Mile represents information-intensive interactions a customer, provider or partner has with an organization — interactions like new customer onboarding, claims processing, patient experience, student transcript processing and citizen services. By making these meaningful interactions fast, simple and accurate, TotalAgility sets the stage for enduring and profitable customer relationships. TotalAgility delivers a friction-free First Mile, enabling mutually beneficial engagements throughout a business process and over an entire customer lifecycle. The result is sustainable competitive advantage, continually reduced operating costs and satisfied, loyal customers.
FEATURES

Omnichannel Capture
Ingest and understand any document and its information in a business process

Process Intelligence and Analytics
Use end-to-end process visibility, discovery and monitoring to drive compliance and increase customer satisfaction

Mobile
Put actionable information in the hands of your customers, partners, suppliers and employees

Robotic Process Automation
Automate the acquisition and integration into a business process of information from websites, portals and other hard-to-reach data sources
Get In Touch with us and Let us
"Upgrade Your Business"