5 Benefits of Document Scanning Services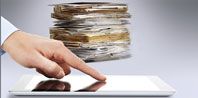 Your business has finally decided to go paperless. From today, all your records will be stored electronically thus doing away with all those unsightly file cabinets at the corner of the room.
But what will you do with all your paper records? Scan them! But should you do this work yourself?
Here are five reasons you should turn to a professional document scanning service to digitize your organization's documents.
#1: Frees up your employees to work on other tasks
Having one of your employees set aside time to scan a batch of documents means that they have to set aside time to scan & categorize these documents.
Work that could have otherwise been done as opposed to this gets pushed down the list of things, and your employees have to spend time dealing with scanners.
Hiring our document scanning services means all your employees can stay on task, but the difference is that all your records will still get scanned, professionally.
#2: You Don't Have To Invest in The Technology
Scanning documents when you own a bulk document scanner means that you can get the work done easily. What if you don't have this technology? Most companies do not invest in the best bulk document scanners because they are not used regularly and are therefore a huge expense.
If you want to save on these costs while always having state-of-the-art bulk document scanners at your disposal, hire the services of a professional. I27 Solutions owns the best scanners on the market today.
If you want to save on costs while still getting bang for your buck, then let the document scanning professionals handle it.
#3: The job gets done quickly & hassle free
When digitizing hundreds of your old documents, you want a quick, hassle free experience. That's the reason you should hire a professional who specializes in document scanning, and can get the job done in no time.
At i27, document scanning is our specialty. We offer quick bulk document scanning & digitization of your organization's old records and deliver this to you in record time. No muss no fuss.
#4: Cost benefits to your business
Professional, high quality document scanning services save you money, time and effort. Compare the time it would take your business to do the work in-house (more so if you have to acquire all the scanners yourself) as opposed to letting professionals handle your document scanning.
The results are clear. Most businesses are better off hiring the services of a company that offers professional document scanning services.
#5: Quality Guarantee
I27 Solutions has years of experience and a strong client base. Because of this, we can ensure that any services that we provide for your business provide are professional, easy to use, reliable and affordable.
We stand by the services we offer and guarantee a hassle free experience.
These are some of the reasons your business should consider professional document scanning services. For more benefits, check out our Bulk Document Scanning services, or get in touch with us today.