ELECTRONIC DOCUMENT MANAGEMENT
Documents are the lifeblood of your organization, and fast access to the correct version of documents can be the difference between success and failure. Our solutions ensure provide the right people to access the right files instantly.
We are able to offer the best Document Management Solution in Kenya and the rest of Africa.
We do believe that going paperless can be done.
BENEFITS

Secure documents while making them accessible
With M-Files, you can set access permissions for entire classes of documents and data objects, as well as individual documents and objects, and even for different versions of the same document or object – including assigning roles that give different levels of access to different users or user groups, such as managers.

Find documents instantly
Sometimes finding the right document when you need it seems impossible. Where was that file saved? Who edited it last?
What if it didn't matter? M-Files eliminates the chaos of traditional folders by organizing content based on what it is, so you never have to remember where a document is saved or which version is the right one.

One version of every document
What if everyone in your organization could always find the precise and up-to-date document they needed quickly? In M-Files, there's only one version of every document. No matter what type of document is needed, it's always current.

Sharing & collaboration
Sharing documents in M-Files is as easy as a right click. Whether you need to send someone a document or collaborate with colleagues, M-Files keeps everything streamlined and organized.
Kaumin Malde
Director | Brush Manufacturers Limited
'We had immense difficulty looking for our invoices, credit notes as well as stamped delivery notes leading to delays in payments from our clients. i27 turned around our entire paper centric processes and we are now not only able to find documents quicker but are also able to track customer LPO's leading to faster delivery cycles."
Human Resource Management
i27 are able to manage the entire Employee Lifecycle from employee on-boarding, contract management for employees, ensuring all an employees documents are present in the system to further automating leave applications using our workflow functionality.
BENEFITS

Leave Request Workflow
i27 are able to provide an automated leave request workflow allowing employees to request for leave, get approval from supervisors and further manage their leave days.

Contract Management
Easily draft an employee contract using in-built templates allowing you to spend less time putting contracts together. Make revisions and know changes made to contracts – finally store the final contract for future use.

Employee Documents
Easily store documentation for employees – statutory documents such as NHIF, NSSF, KRA PIN's, ID Documents as well as store any employee related documents e.g. warning letters, training certificates which are generated during the time an employee is within an organization.

Performance Management
Ensuring performance reviews are performed on time and the information from these reviews stored for ease of access by the employee or their supervisors is critical. M-Files is able to automate and remind the user that a performance review is due and furthermore store everything related to a performance review.
Proof of Delivery
Tired of loosing stamped delivery notes? Struggling to find proof of deliveries once you have delivered goods to your end customers? Worry no more – i27 have the right solution to solve this challenge by ensuring all delivery notes are present in our system.
BENEFITS

Find Delivery Notes Instantly
Ensuring all delivery notes are scanned into M-Files allows you to look for them within a matter of seconds allowing your customer access to them when they need them.

Avoid Missing Delivery Notes
We are able to provide a report on all missing delivery notes within the system ensuring your system is full proof and contains all delivery notes.

No More Delay in Payments from Customers
More often then not – after delivery customers request for proof of delivery when making payment. It is often very difficult to find these and ensure they are present to ensure customers process payments promptly. With our solution you can be rest assured that your payments wont be delayed anymore.

Mobile Phone Based Proof of Delivery
Would you want to be able to instantly invoice your customer on delivery of goods. We have the solution for you by being able to capture a delivery note and kick start an invoicing process.
Mobile Phone Based Document Approval
Would you want to approve a LPO while on the go? Or perhaps approve reviews to a document? M-Files allows mobile based document access allowing all document centric functions to be fulfilled wherever you are
BENEFITS

LPO Approval
Approve LPO's on the go, and see all supporting documents related to mobile phone based approvals. Including but not limited to quotations and justifications for purchasing.

Contact Management
Approve contracts and see any revisions made on your mobile, let work not stop by having access to contract approvals anywhere you are.

Any Workflow
We are able to automate any workflows for businesses – any document centric process can be automated for approval on mobile.

Multi Platform
Mobile phone based access via iOS, Android as well as Windows Phones is possible
Import and Export File Management
Track your Imports with a Dashboard allowing you to see exactly where the Import is. Furthermore, we are able to store and manage all documents relating to an import from Bills of Lading, to IDF's, to Customs Entries allowing you to see all documents related to each import as well as information about an importation.
When it comes to exports, we can ensure that exports are only complete after all required documentation is present within the system.
BENEFITS

Never Miss a Step with Workflows
With Powerful Workflows we can be sure that all import procedures are done. Never miss out on taking marine insurance, certificates of conformity or any other requirement through our powerful Import Module.

Dashboard Visiblity
Through Dashboards Built with M-Files we are able to see when an Import is – details about the import as well as see all documents related to the import. One click view to see everything about an Import.

Complete Documentation
We can ensure that all documentation is present in import files, this ensure when an audit happens by the government authority or by an auditor you are rest assured that there will be no effort spent in looking for documents

Correct Costings
With our solutions we are further able to get to a point where costs can be worked out for imports that are being done. This allows businesses to not only keep track of their imports but further get the actual costs of thee goods they have imported.
LPO Processing
Have an ERP – but don't know whether incoming LPO's are being processed quickly enough. We are able to solve this by ensuring that all LPO's are tracked from receipt up to goods departure allowing you to have visibility on how long a LPO takes to process.
BENEFITS

Order Fulfillment Time
How long do you take to process an order? We are able to track LPO receipt to Goods fulfillment allowing you to ensure that you are efficiently delivering goods.

Customer Satisfaction
Ensure you are able to drive customer satisfaction by processing LPO's rapidly – and keeping track of any LPO's which are not fulfilled.

LPO's Invoices and Delivery Notes
Have total visibility on your documentation by being able to see a LPO and all its related documentation – from invoices, delivery notes, credit notes or any other contractual documentation related to a LPO. Drive efficiency by being able to see all related documentation.

Super Fast Audits
By ensuring an entire customers transaction documents are present within the system, you can be rest assured that audits become extremely quick. All users need to do is search for any transaction – its just like searching on Google
Annotations & Redlining Demonstration
Watch and discover how annotations and redlining in M-Files allows any M-Files user to add comments to a document without modifying the original file. See all annotations and comments at once, or view each bit of feedback individually. Use annotations and redlining in M-Files on PDF files, Word documents, Excel spreadsheets, PowerPoint presentations and Visio drawings.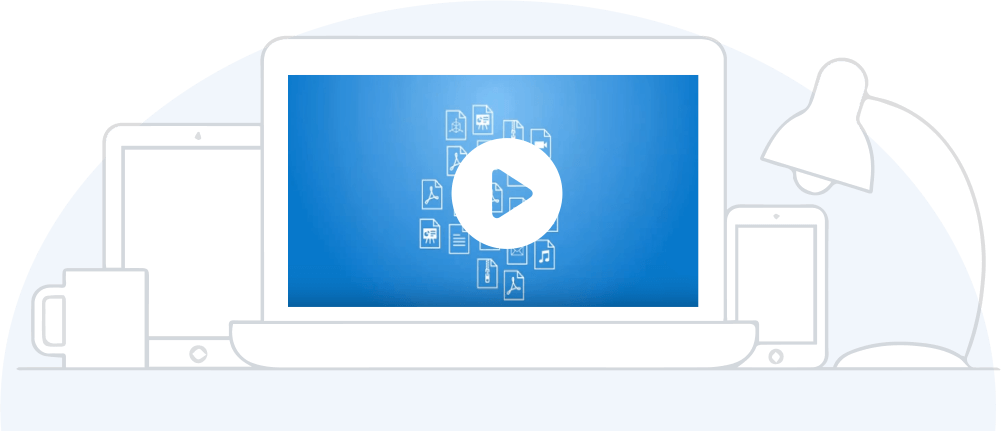 Contract Management
When it comes to managing contracts, deadlines, collaboration as well as different versions of a contract – nothing stands out more then the M-Files solution. From using templates to signing agreements electronically the M-Files solution is full proof in managing contracts.
BENEFITS

Workflow Approval
Have a sequence of steps for approvals of contracts – this allows us to have a sequence of steps for reviewing the contract and then final approval based on a set of pre-determined criteria.

Electronic Signatures
We are able to provide support for electronic signatures for contact approvals allowing you to go paperless on your contact management

Templates
Instead of re-writing new contracts over and over and copying files to re-use them, we are able to set up templates which allow you to easily draft up contracts.

Reminders
Get alerted when contracts are due to expire so that you are always on top of contracts – and are able to keep a tab on them. An expired contract can lead to huge losses and in this respect its critical to have them up to date.
Project Management
Keeping a track of projects, their stages, their costs as well as the documents for a project can be challenging. With M-Files you can be rest assured with a click of a button you can know the progress for all stages of a project as well as see the different documents for each project.
BENEFITS

Task Management
M-Files provide the ability to manage tasks on every project so that tasks are executed in sequences as well as statuses of tasks are always kept up to date.

Collaboration with Teams
Having various teams access the different files of a project is critical for information sharing, by utilising our solutions we are able to ensure the right people have access to the right content at all times.

Project Documentation
From maintaining scope of works, to approvals to supplier documentation. Easily manage the project documentation by ensuring it is stored correctly unde

Easy Audits
Being able to provide instant information during audits is critical – using the Project Management feature makes auditing a breeze
Supplier Invoice Management
Tired of loosing track on which suppliers need payment? Are you unable to find proof of supplier deliveries? Are you unable to find payment confirmations? We are able to solve this by ensuring all supplier invoices are digitalized and go through a sequence of steps prior to payment.
BENEFITS

Notification of Supplier Invoice Due Dates
We are able to provide notifications of due dates of supplier invoices when they fall due – ensuring you are able to make prompt payments.

Complete Supplier Documentation
Ensuring you are able to see your LPO, the suppliers invoice as well as proof of delivery is a critical component in ensuring complete documentation for payments.

Total Comparison
Would you want to ensure that all totals on your suppliers invoice matches up – not only are we able to provide this however go a step further and compare against LPO's to ensure that totals match up. Any that don't would be flagged for checking.

Witholding Tax Certificates
The ability to ensure the supplier VAT witholding Tax Certificates as well as Witholding Tax Certificates are accessible with supplier invoices is critical. We are able to ensure that with a click of a button you are able to see a supplier invoice and its related witholding tax certificates.
Standard Operating Procedures (SOPs)
Are you finding it difficult to keep a track of the different SOPs in your organization, not sure whether a SOP is the latest version, are you not able to find the correct SOP when you need it. We have the solution for you. Get in touch with us allowing us to ensure your SOP's are up to date.
BENEFITS

Track SOP Versions
Its extremely important to know which SOP is the current version – as more often then not with SOP's on different workstations it is difficult to keep track. With M-Files we can ensure only the working version is shown ensuring people use the right SOP at all times.

Notifications on SOP Review
It is important that SOP's are kept up to date in a system, in this respect we are able to send notifications for example, yearly, to review SOP's and update them as per current practice.

Staff SOP Compliance
Ensure that staff members who are meant to be trained on SOP's are compliant and have gone through them. With our solutions – you can ensure new hires as well as existing employees are always compliant.

Find the Right SOP
With Powerful Search capabilities you can be sure that finding the correct SOP is a breeze. Just put in the keyword for the SOP needed and you will get it instantly.
Complaint Management
When it comes to managing and tracking complaints – we are able to showcase each complaint, its status in terms of resolution, use powerful workflows to bring them to completion as well as ensuring preventive action is taken to avoid a repeat of these complaints.
Utilise the power of our solution to deliver great customer service.
BENEFITS

Customer Happiness
By ensuring complaints are dealt with swiftly and promptly – you can ensure you have happy customers.

Preventive Action
We can ensure that preventive action for the future is also taken as part of the complaint handling so that in the future we do not have complaints of similar nature.

Complaint Workflows
Ensuring a sequence of steps are followed is critical when ensuring complaints are handled well for customers. We are able to specify the sequence of steps to ensure maximum customer satisfaction.

Complaint Resolution Time
We are able to generate reports to show how long complaints take to get resolved, ensuring that KPI's on complaint resolutions are always measured against.
CAPAs
When it comes to tracking Corrective Action and Preventive Action – we have the solution for you. From any ISO process we are able to create processes that require corrective action and preventive action to ensure that steps are followed correctly.
BENEFITS

Workflows
Ensuring Steps are Followed is critical to ensure corrective action takes place – we are able to design your processes so that CAPA's are logged and brought to a completion correctly.

Dashboards
Bring able to track the status of all corrective actions and preventive actions is important, our solution has a dashboard showing where each step is.

Search
The ability to find all corrective and preventive actions taken at a click of a button is extremely important for senior management and audit functions. Search for the problem – and find what action was taken against it.
Correspondence Management
Would y0u want to ensure that all correspondence going out of your organisation has a unique reference and furthermore you are able to have pre-defined templates for quick documentation. We are able to ensure that common documents have templates and furthermore all correspondence has its own unique reference.
BENEFITS

Templates
Having metadata generate documents makes generating correspondence and regular documentation a breeze. Ensure all correspondence leaving your organisation is unique and tracked.

Unique Numbering
As new documents are generated, we are able to ensure that each document has its own unique reference for ease of referencing for the future.

Letter Heads
Save money by being able to have your letter heads on correspondence being generated by the organisation – no need for expensive letter head printing.

Search for Any Letters
The ability to group letters by different types, by different recipients or by dates is extremely simple. Furthermore we are able to search for letters instantly.
Training
Ensuring new staff undergo all pre-requsitie training is extremely important for an organisation to perform at its peak. We are able to ensure that training documents are held within our solution and furthermore show who has undertaken the training.
For existing staff, new trainings can easily be notified ensuring your team is always performing at its peak.
BENEFITS

Track Training
Being able to track who has done which training is crucial, M-Files allows us to ensure all employees are trained.

Training Programs
Being able to view all training programs including videos, pictures as well as any other related information for a training program in one go is critical.

The Right Information
When in doubt – it is critical that we are able to find the right information at the right time to provide the best solution. Just searching for the right keyword – and getting information related to it is great.

Certificate Storage
M-Files enables you to easily store all the certificates for each training achieved allowing you to access them anytime with a click of a button.
Quotation Tracking
Do you know how many quotations are being generated by your organisation, who is generating them, how many are being won and how long they take to be responded to?
With M-Files we are able to track all quotation being generated and provide reports on how they are performing.
BENEFITS

Templates
Having beautiful templates for generating quotes is important from a presentation perspective, with our solution we are able to have templates which generate quotes in a matter of seconds

Reporting
It is extremely important to know how many quotes we are winning, how many we are loosing, how long we take to respond to enquiries for us to effectively utilise quotations.

Search for a Quote
Being able to type in a customer name, or a quotation number is extremely easy to pull up existing generated quotations.

Notifications
If enquiries are not responded to within a pre-defined time we are able to send notifications to ensure that we are handling enquiries promptly.
Physical Records
Would you want to know where the digital copy you hold is physically stored? Not only are we able to show which box but furthermore which rack a document is stored in.
We are further able to provide check in and check out features, so that documents go through a process for requesting physical copies as well as ensuring that physical copies are promptly returned.
BENEFITS

Workflows
We are able to ensure requests for physical documents are approved, as well as have physical records returned on time based on the type of document.

Physical Location Tracking
Being able to know where a physical file is extremely important, know the box, shelf and rack with a few clicks of a button.

Check In and Check Out
Ensure physical documents are checked out, and track who checked them out and what time they did.

Retention Period
We are ability to set when records need to be destroyed based on their dates ensuring you do not have records which are of no use lying around.