FEATURES

Track Fixed Assets
Would you want to know every asset in your organization? Where its located? Perhaps when its warrant expires? Or better yet get notified when anything of importance happens related to the fixed asset?
With the I-Zuri Fixed Asset Package, you can keep track of all your assets on one dashboard.

Approvals for Fixed Asset
Requests
We have the ability to create workflows for requestion of fixed assets which are leaving the office. This way we are able to control and have a formal process for requests of fixed assets.

Fixed Asset Documentation
Have the ability to view every document for a fixed asset. From supplier invoices, warranty documents, user manuals, license keys or any other document related to an asset.

Notifications on Events
Track important events related to fixed assets from when a warranty is expiring to when an asset requires service. The solution is limitless in what you can do with it.
Up and Running in Less Than a Week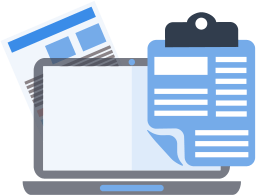 Why Choose I-Zuri?
i-Zuri Packages are built using best practices from different industries where we have done implementations. They are designed to be user friendly and ready to run within a few days allowing us to focus on usage and not development effort.
Get in touch with us to experience a demo of the Import and Export Package and see the benefits that your organisation can gain from it.
Get In Touch with us and Let us
"Upgrade Your Business"