FEATURES

Leave Requests and Balance Leave Days
Automate the leave request process, by applying for leave via M-Files – the leave is then directed to the necessary head of department after which it can be approved by management.
We are further able to calculate and show leave day balances for each employee.

Employee Documentation
Store all employee related documentation including but not limited to their CV's, KRA PIN, NHIF or NSSF Cards, Warning Letters, Certificates of Good Conducts under each file. All employee related correspondence can also be stored.
Pick up a digital file, and find everything for an employee under it.

Performance Reviews
We are able to schedule employee performance reviews so that – when a review is due a notification is sent to remind both the employee and the employer of the performance review.
We are further able to store all performance review details for employees under each record.

Contract Management and Notifications
Ability to generate employee contracts with a click of a button is important, using our pre-built templates we are able to generate an employee contract within minutes.
Should you require, we are able to further send notifications on expiry of probation periods as well as contracts.
Up and Running in Less Than a Week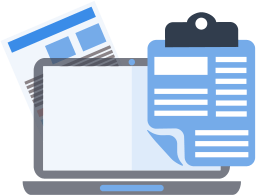 Why Choose I-Zuri?
i-Zuri Packages are built using best practices from different industries where we have done implementations. They are designed to be user friendly and ready to run within a few days allowing us to focus on usage and not development effort.
Get in touch with us to experience a demo of our HR Package and see the benefits that your organisation can gain from it.
Get In Touch with us and Let us
"Upgrade Your Business"