What's New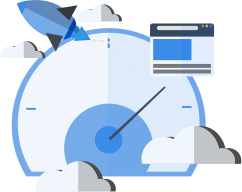 Why Choose Kofax Capture?
Kofax Capture is a Leading Document Capture Solution with support for a wide range of enterprise capture requirements. The solution is able to ingest documents from a wide variety of formats such as
Scanners
Email
Hot Folder
MFP's
Furthermore, once documents are processed they can be delivered to a variety of different platforms from Document Management Systems to ERP's
FEATURES
Multiple Document Input Sources
From Scanners, Email, MFP's, Folders – you name it and Kofax is able to pull Documents for smart processing.
Document Recognition
The ability to set up templates allows Kofax to recognise documents allowing you to extract information from the different documents.
Export Simultaneously
The ability to export documents into different streams ensures that whatever has been captures can be processed only once.
Benefit from VRS
Avoid scanning and re-scanning documents over and over again. With Kofax's patented VRS scanning technology – images can be enhanced by virtually re-scanning them and improving the output. Simply, garbage in is normally garbage out.
Training
Customized Training
If you need customised onsite training for your Organization, please contact us to get the process started. We want to make sure you and your team are ready to take full advantage of your Kofax deployment.
Get In Touch with us and Let us
"Upgrade Your Business"