Amazing Batch Scanning Capability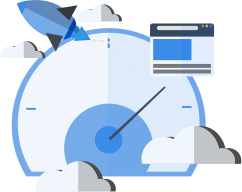 Why Kofax Express?
Kofax Express is on of i27's favourite document scanning application. We believe it is price friendly and we have add-ons that we provide with Kofax Express to make it extremely powerful to use for scanning.
We have our own custom built export connectors which allow us to push documents and data into M-Files.
FEATURES

Kofax VRS Technology
Instead of scanning a document again should it not be clear, use Kofax's powerful VRS technology to Auto Crop an Image, Deskew it, Remove Punch Holes, Enhance the Quality to ensure you have perfect images when looking for images.

Automatic Document Separation
Benefit from Automatic Document Separation based on blank page, page counting, patch codes or bar code for separation and indexing.

Graphical Document Merging
Easily merge and separate documents using Kofax's drag and drop functionality to merge and separate documents – as well as rearrange pages on the fly.

OCR and PDF Compression
Benefit from built in OCR  support as well as PDF Compression.
Get In Touch with us and Let us
"Upgrade Your Business"