What's New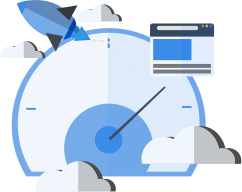 Why Choose M-Files?
M-Files has evolved from a simple document management software into a standard-setting Information Management System.
With its familiar, easy-to-use user interface, M-Files guarantees high user adoption for your organization. Moreover, M-Files is meets your organization's unique needs without the long, expensive setup & time intensive training – Exactly as it should be!
M-Files plays well with the other software within your organization, be it your CRM, Microsoft Office, SharePoint or SAP. You can link with M-Files hassle free, in most cases without needing any intervention from your IT department.
Through the flexibility offered by M-Files, you can use M-Files on your own servers, in the cloud, or a hybrid of the two. All the while, M-Files ensures you have access to your data whenever you need it through web, desktop & mobile apps for Windows, Android & Mac OS.
Transform the way you do business! Become more productive, streamline processes and automate procedures by using M-Files.
Book a demo with us & we'll be happy to take you through everything M-Files has to offer.
Major new features & enhancements in M-FILES
M-Files 2015.3 (released in October 2016):
Speed and performance improvements – M-Files 2015.3 is faster in daily operations than 2015.2. New diagnostic tools even indicate if the network connection to the server is slow.
Search multiple vaults – M-Files now shows the number of search results in other vaults. Navigate into those vaults directly from the vault where you performed the initial search!
Easier refinement of searches with Faceted Search – M-Files Enterprise now offers dynamic search facets that allow you to refine searches with a few clicks and find what you need faster.
Enhancements to file sharing features.
Annotations and redlining support for M-Files Mobile (Android and iOS).
Support for hand-written signatures in M-Files Mobile (Android and iOS).
Security improvements to the M-Files mobile apps.
Usability improvements to saving files with mobile apps.
Compatibility with Microsoft SQL Server 2016
Compatibility with Windows Server 2016
GUIDED TOUR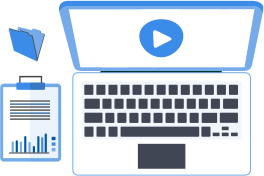 M-Files User Guide Videos
Are you currently using M-Files and need assistance with specific M-Files features? Look through our exhaustive User Guide videos and find out exactly how to make the most of M-Files!
FEATURES

Secure documents while making them accessible
Ensure your documents are safe. With M-Files, you can dynamically set permissions to restrict access to vital information, while keeping this information accessible to anyone who needs it.

Find documents
instantly
Sometimes a file you're looking for is hiding in plain sight. Finding what you're looking for seems impossible! Where did you save it? Who has the most recent version of the document?
Fortunately, M-Files takes away this chaos by doing away with the traditional folder structure by organizing your information based on WHAT it is, rather than the WHERE. You never have to worry about where you saved that document, or whether the version you have is the most recent one.

One version of
every document
With M-Files, there's only one version of a particular document. Finding the exact, most recent edit of a document is now quick and easy.

Sharing &
collaboration
Need to share a document or collaborate with your colleagues? Share your documents with a click! M-Files keeps all your files well organized.
TRAINING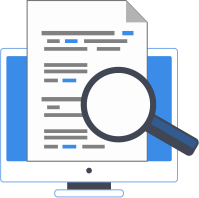 Customized Training
If you need customized onsite training for your organization, please contact us to get the process started. We want to make sure you and your team are ready to take full advantage of your M-Files deployment.
Get In Touch with us and Let us
"Upgrade Your Business"