FEATURES

Instant Access to Delivery Notes
Tired of not finding stamped delivery notes when customers want to pay you? Proof of Delivery problems will be a thing of the past – with our Sales and Delivery Note Package.
Within seconds you will find the stamped delivery note – ensuring your cash flow improves.

Easily Find Any Missing Documents
It is extremely critical to ensure that all delivery notes are present and scanned within the Document Management System.
We are able to provide daily, weekly or on demand reports of missing delivery notes, invoices, credit notes which may not be stored in a system

Easily See Document Relationships
Would you want to see an invoice, delivery note as well as a credit note – we are able to show all documents related to a certain transaction under one.
Make it extremely easy for auditors to see the paper trail for each and every sales transaction in your business.

Sales Team
Mobile Expenses
Would you want your sales team to submit their expenses via their Mobile Phone? With our solution all receipts can be submitted by the sales team via their mobile phones.
On submission, we have powerful workflow to approve expenses on the go.
Up and Running in Less Than a Week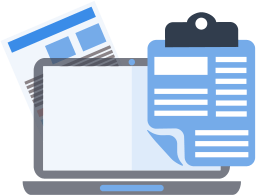 Why Choose I-Zuri?
i-Zuri Packages are built using best practices from different industries where we have done implementations. They are designed to be user friendly and ready to run within a few days allowing us to focus on usage and not development effort.
Get in touch with us to experience a demo of the Sales and Delivery Note Package and see the benefits that your organisation can gain from it.
Get In Touch with us and Let us
"Upgrade Your Business"